And, we've successfully served up a bunch of client BS for decades.
Yup … BS (which also stands for "Bankable Solutions" and "Brilliant Sense") is our stock in trade. Because without a well-considered, brand strategy, businesses like yours risk going in the wrong direction and spending a lot, just to make painful, sales and marketing mistakes. But, not ROI clients. They know we don't garbage up what needs to happen with off-target ideas that burn money and don't deliver measured success. Our top thinkers (read: "experienced" and "smart") will drill into your marketplace situation, your business goals and how well you do or don't communicate with consistency and effectiveness to arrive at a branding pathway that's authentic, doable, credible and profitable.
Period.
So, bulldoze that other BS and check us out. We think you'll be Beyond Satisfied.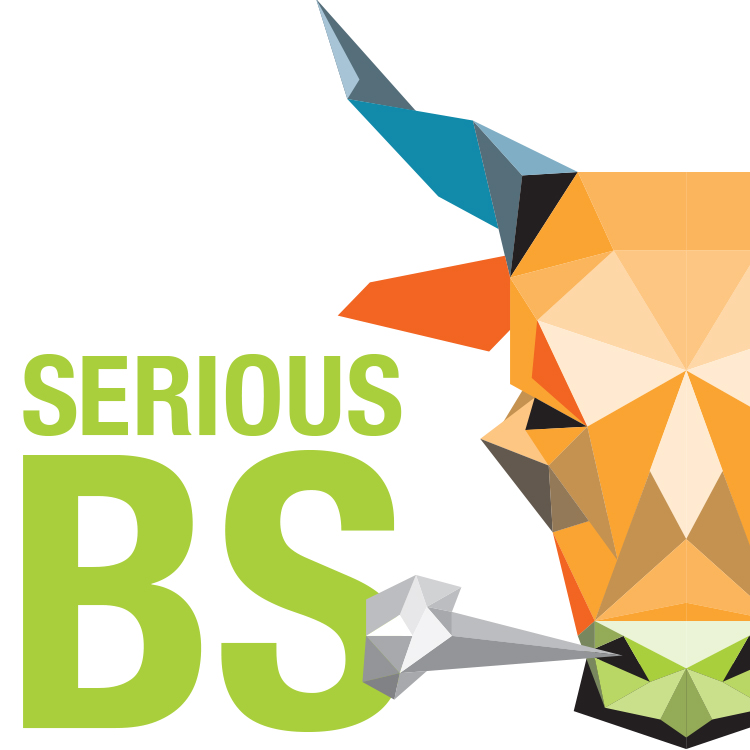 A Bit More About Us
Founded in 1996, Return on Investment, Inc. (ROI) is perennially posted in the Washington Business Journal's Book of Lists among Greater Washington, DC top 20 agencies. We annually create, plan, negotiate, purchase and steward many millions of clients' online and traditional media dollars in local, regional and national, traditional and online media arenas.
Past and present ROI strategic marketing and media clients reflect a broad range of highly regarded, local, regional and national companies and organizations representing a spectrum of industries, including:
Washington Redskins
National Football League
Nextel/Nextel International
Boston Properties
Interstate Moving | Relocation | Logistics
Ourisman Automotive of Virginia
Moore Cadillac
Mervis Diamond Importers
And, lots of others – ask us, and we'll tell you all about them
Booz Allen Hamilton
SAIC
Danaher Corporation
Fortive Corporation
Commonwealth One Federal Credit Union
Northwest Federal Credit Union
The Ritz-Carlton Hotel Company
Sprint
Stratford University
What We Do and Why
Our approach is simply stated:
ROI is the measure of what is gained from the dollars invested. ROI's commitment is to delivering measurable, marketing and sales promotion success meeting and exceeding client expectations.
We start with well-considered, brand strategy to help target and deliver judicious program planning and implementation that:
Uniquely position, brand and promote the client and the offering among the target audience(s)
Are driven by superior creative that demands attention, stimulates interest and motivates engagement and response
Deliver a superior, measured, ROI to each client's bottom line
We also "think ROI" in the context of the proactive, collegial, marketing partnerships we establish and grow with our clients; some, like the Ourisman family of Virginia automotive dealerships, have been with us since we opened in 1996. We bring our account, creative, media and production teams together with yours, and the result is better communications, relationships and mutual respect to support and promote program success.
The bottom line? Many marketing agencies name themselves after their founders and partners. We named ours "ROI" to reflect and respect what our clients expect from their investments in marketing communications and in us.
And that's no BS.
ROI's services include:
Quantitative and qualitative market research
Strategic, brand positioning and platform development
Marketing/media communications plan development and implementation
Social media marketing campaigns

Mobile marketing services include: Mobile and social promotional campaign integration; responsive web design and mobile apps; "Text- to-win" sweepstakes, contests and promotions, mobile gamification, surveys and sweepstakes management; short code mobile campaigns
Social media marketing services include: A holistic approach to developing social media strategy, carefully defining the customers you want to reach and putting together the right promotion mix in the social, mobile and digital space; influencer campaigns (identifying and driving targeted, sponsored content with top influencers; social sweepstakes and contests; custom Facebook apps built into existing pages; PowerListings social media and mapping information management
Digital marketing services include: Search engine optimized web design; explainer / "how to" video production and distribution; quality content-driven search strategy; custom content development cross promoted on social media; mobile-optimized landing pages with high conversion rates; web-based gamification and social media contest promotion
Experiential marketing services include: In-venue scoreboard promotions, including text-to-win; mobile messaging campaigns and lead generation; location-based photo contests, mobile offers and polls; tablet-based applications driving data capture and lead generation

Creative development and production across the complete range of traditional and online media
Public relations - Local, regional, national and international, including crisis management
Marketing events and PR
Tradeshow booth design and exhibitor marketing before, during and after the event, ensuring that the many dollars spent to exhibit generate measurable value in follow-up contacts, appointments and sales
How Well We Do It
What's the true measure of an agency's performance? Some may start by telling you how many awards they've won. Sounds like BS to us! Sure, awards are nice. But, truly great creative is work that successfully rings the client's register.
For us, great creative delivers against its marketing and sales goals, helping clients capture the eyeballs, earballs, imaginations and proactive engagement that sell the merchandise, services and/or positions they offer.
If that rings true, probably the best way to measure how well we do what we do is to look at the clients we've worked for, work for now and for how long. Because, no client keeps an agency that doesn't deliver. We do! ROI's client relationships last an average of more than seven years; two clients have been with us since the day we opened our doors in 1996 and several more have been with us more than a decade.
That's certainly one way to measure how well we do what we do — by the companies we keep.
For Whom We Do It
Our Clients
Local, regional, national and international clients past and present clients include: