Elliot is a marketing and media professional specializing in media research, planning and effectiveness measurement. Elliot feels strongly that the right media thinking goes a long way toward making good creative successful. Simply put: regardless of how great any campaign's creative executions might be, if the creative isn't delivered to the right audiences, in the right media, at the right time, it's unlikely to succeed. Great creative is founded on a great media program. That's where Elliot comes in.
Prior to founding ROI in 1996, Elliot had originally joined forces with David in the agency business in the late '80s and also served in a variety of senior marketing executive positions with major retail corporations, including print advertising director for the Macy's/Bamberger's organization. With responsibilities for some $55 million in annual advertising expenditures — much of it in direct marketing — Elliot came away from the experience steeped in an appreciation for the value of data management and analysis as measurably effective means for honing targeting and messaging. The result has been leadership work in the development of our abilities to empower client direct marketing with increasingly predictive success.
Elliot's Top 10
Marcia
Baseball
Details
Monty Python
Home improvements
Wheat beers
Seton Hall basketball
Steely Dan
Fish striking my line
The Jersey Shore
An award-winning creative director and strategic marketing communications specialist, David brings to the table more than 30 years of success devising and deploying multi-tiered, brand-driven marketing programs to deliver top-of-mind image/message awareness and revenue for a wide range of local, regional, national and international clients. These include Tier One telecom companies (Nextel, Sprint, MCI, Primus); associations; packaged goods manufacturers; software solutions providers; chain department stores; apparel, home furnishings and gourmet food specialty chain retailers and regional shopping centers; healthcare providers (HMO's, multi-practice medical malls, insurance companies), and hospitality/tourism venues, among many others.
Prior to ROI, he served as president of two of the five largest marketing communications agencies in the Greater Washington, D.C. region and, earlier in his career, as chief marketing officer for the combined, Raleigh's and Garfinckel's specialty store chains and as vice president, public relations for Hecht's, the largest department store division of the May Company (now part of Federated Stores).

David holds both a B.A. and an M.A. from the University of Massachusetts, Amherst.
David's Top 10
Nycci, my kids, grandkids and many puppies
Matthew Brady
Firenze in any season
Jerry Lee Lewis
Repetition… the essence of humor!
Cream cheese on anything!
Fresh Cream (their first album)
A burger and a brew for under $20
Foodie and the Beast
Black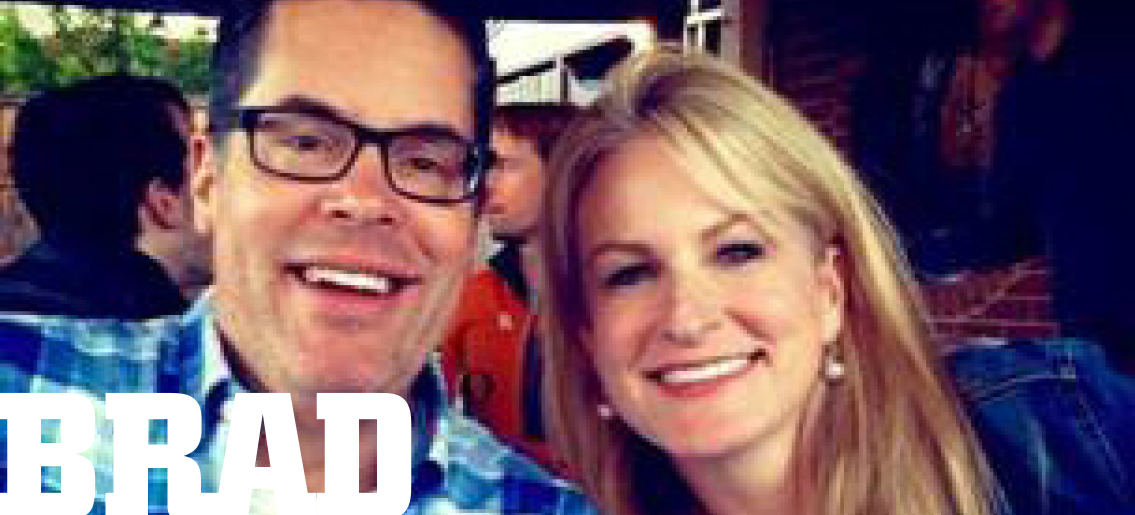 One of Brad's clients once described him as, "a mobile marketing powerhouse … incredibly innovative with integrating best of technology to build marketing campaigns that produce big results. A marketing beast…" and that about sums him up. Brad is founder and managing partner of ROI's partner affiliate, ApolloBravo, a digital, mobile-first firm specializing in audience engagement through social, influencer and experiential marketing. Brad's expertise in marketing and technology has landed him within the pages of Entrepreneur Magazine, Promo Magazine, Sales and Marketing Strategies & News, The Washington Post, The Washington Business Journal, and INC Magazine as a two-time, INC 500 honoree.
Prior to founding ApolloBravo, Brad was co-founder and coo of Momentum Marketing, a ground-breaking agency that rose to national prominence in the early days of digital marketing. His work, past and present, for such companies as Pepsi, 5-hour Energy, Miller-Coors. Jagermeister, StarKist, Bic, Quaker Oats and many others like them is legendary, and his talents and vision infuse the digital/social marketing ROI provides to many of our clients.

A Baltimore native and graduate of Towson University, Brad and his wife, Kelly, are the proud parents of two remarkable boys.
Brad's Top 10
Kelly and the boys
Live an interesting life
Play the long name
All things Baltimore
Explorer, dream, discover
Walk, bike, swim, roll, move
Take off with a camera and a backpack
Don't act your age
See the dots, then connect them
Create every day
Ed works with ROI clients to help them stand out from and above the crowd, by creating and taking advantage of PR opportunities; attracting the interest of the media; telling stories about clients' activities, policy positions, and accomplishments; writing attention-getting news releases and op-eds, and coaching them on how to deal with reporters, deliver successful presentations and make memorable presentations.

Ed is the former CEO of the Beverly Hills/Greater Los Angeles Association of REALTORS® and Communications Director and CEO of the Marin County Association of REALTORS®. He is the author of two PR handbooks including Getting Your 15 Minutes of Fame and Profit by Publicity and is a contributing editor for Present with Power, Punch and Pizzazz ... and he brings impressive power, punch and pizzazz to every client he supports here at ROI!
Edward Segal
Vice President, PR Strategies
Ed's Top 10
Pamela
Charlie, my wonder dog
Author Michael Connelly
Singing in the Rain
Switzerland
Journalism
Popcorn
Jay Leno's Garage
Political memorabilia
Excellent wine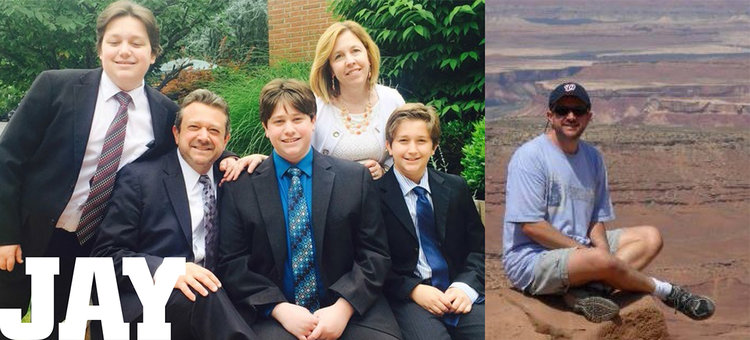 Jay Kerness has more than 25 years' experience in marketing, branding and advertising for clients with household names such as General Motors, Keebler, MCI, Mobil Oil, and The University of Miami, as well as numerous nonprofit, technology and early stage firms. His previous advertising agency experience includes Leo Burnett, Arnold Communications and Rainmaker Interactive. Jay's expertise is in marketing strategy, brand development and account management. He has developed and launched marketing campaigns incorporating broadcast, print, direct, internet and events for more than fifty leading American brands. A published author and former off-Broadway theater composer and producer, Jay is known for his creative and energetic style in conducting facilitated sessions and workshops. He earned his B.A. degree in Fine Arts & Psychology from Brandeis University and his M.B.A. from Harvard University.
Jay Kerness
Strategic Branding Leader
Jay's Top 10
Lisa, the boys and the critters (dog and cat)
The Nats
Hard Times wings - Texas, grilled, well-done
Classic rock, particularly vintage Genesis with Peter Gabriel
Road trips with Jack, movies with Ben, laughing with Eli
Perpetual training for the annual Autism Speaks 5K race
My business school section-mates
NYC weekends
Not having to rush
Sipping cognac with Lisa at bedtime
Tina is the agency's "hub of the wheel," managing the flow of work on each and every project that moves through ROI.
Prior to joining ROI in 2007, Tina spent more than 10 years in the printing industry, juggling the myriad details and schedules of multiple jobs for a diverse group of clients. She is buttoned down and detail-obsessed, and so keeps her people and everyone on every account team on top of all 17 timelines, "to dos" and "must haves" for every job in, ensuring that final, client-approved work is trafficked to the media in proper form and in a timely manner.
We never miss a deadline, and that, more than anything else, says worlds about Tina's immense and immensely successful contribution to our on- and offline advertising effort.
Tina's Top 10
Justin and Domino
Dark chocolate
Traveling
The beach
Spicy food (the more spice, the better!)
Volunteering
Horror movies
Excellent customer service
Hiking
Kindness
Sean is an award-winning designer with some 12 years experience with brand development, environmental graphics and art direction.
His extensive portfolio is highlighted by work developing corporate identity packages for traditional and new media for a wide array of industries, from hospitality and commercial real estate to associations, tech IT, B2B and Fortune 500 companies. Past clients include The Ritz-Carlton Hotels of the Northeast, the Washington Redskins, American Forest & Paper Association, Hoover Institution and BP America.
Most recently his environmental branding work for The Nuclear Energy Institute was recognized by IIDA with the 2014 Pinnacle Award (Best of Show).
Sean's Top 10
Tracy, Rowan and the dogs
Sons Of Barley Beer Club
Working on/at Rising Phoenix Holistic Center with Tracy
Skins, Nats, Caps, Zards
Dark roast coffee
(no cream, no sugar)
A dope beat to step to
Creating comics
Strange places and interesting people (I'm thinking of you, Savannah, GA)
Pizza, burgers, tacos
Awesome socks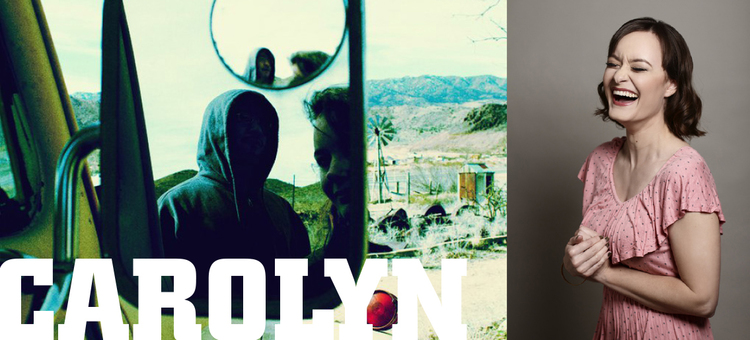 Carolyn's diverse range of expertise includes over a decade of professional experience in print and interactive design, illustration, and visual communications in agency, studio, and in-house settings. Having worked on projects from all areas of the creative spectrum, Carolyn is able to coordinate ideas from concept to completion.
She also has extensive event planning knowledge from her five year stint volunteering with AIGA, the professional association for design, by serving on the AIGA DC Board of Directors. Carolyn has exhibited work in numerous regional and national shows. She has spoken about design and conducted workshops with universities and community groups.
Carolyn's Top 10
The Wizard of Oz
Santa
Cartoons
Shady Motels
Nachos Grande
Country Music
Turtles
Working with Creative People
Comfortable Temperatures
Laughing
Umme is a junior graphic designer with experience executing online and print materials from concept to completion. Whether it's a TV/video storyboard, PowerPoint template, or email blast campaign, Umme pairs a clean design aesthetic with bold colors and interesting typography to create compelling graphics that enhance our clients' brand messaging.
Umme grew up in Pakistan, and received her Bachelor of Arts in Arts and Visual Technology from George Mason University. She began her career at ROI as an intern.
Umme's Top 10
My Family
Baking
Tumblr
Bubble Tea
K-Pop
Identity/Branding Designs
Bollywood
Eyeliner
Dragonball Z
Terence Lewis